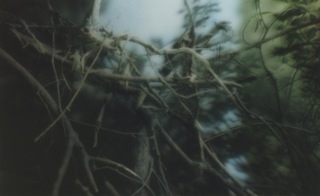 Mangrove forest. Iriomoto, Japan, 2015
In 2013 I walked a part of the Shikoku pelgrimage - an earlier promise to myself. Here you walk through 800 years of history. More old trails followed, both in Australia and Japan. Those early footmarks from way back feel as my stepping stones for today.
Forest brook. Iriomoto, Japan, 2015.
Resting place. Iriomoto, Japan, 2015
Blue forest. Shikoku, Japan, 2013
Knot. Cape Tribulation, Australia, 2013
Palm forest. Cape Tribulation, Australia, 2013
Crocodile cemetery. Cape Tribulation, Australia 2013
Grasses. Shikoku, Japan, 2013
Carp pond. Shikoku, Japan, 2013
Pink cloud. Shikoku, Japan, 2013
Rhododendron. Shikoku, Japan, 2013